How to Fund Your Health Insurance Premiums After Retirement
Recently I helped a few clients plan their funding for health insurance after retirement. I customised the plan according to the situation of each client. To benefit more people, here I am going to share how to calculate such expenses, and the estimation that we can use in planning.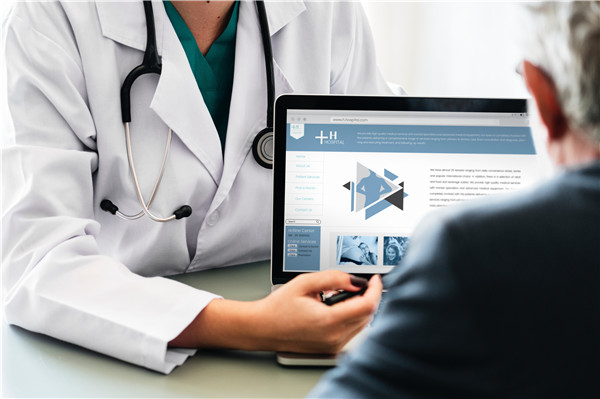 Everyone will keep the health insurance after retirement. Health insurance plan varies among different people, but the most common plan to keep after retirement is hospitalisation and surgery plan. The premium of this type of insurance increases by age bands, and it has no cash value. We can get the premium table from our insurers. The commonly set retirement age in Singapore is now 65. The average life expectancy in Singapore is now 83. We can extend it to age 88 by adding 5 years to make sure the coverage is sufficient. For example, the cash premiums (besides premiums paid by CPF Medisave, from age 65 to 88) of the hospitalisation and surgery insurance (fully covering eligible expenses in public hospital A ward) with a common insurer in Singapore are as follows: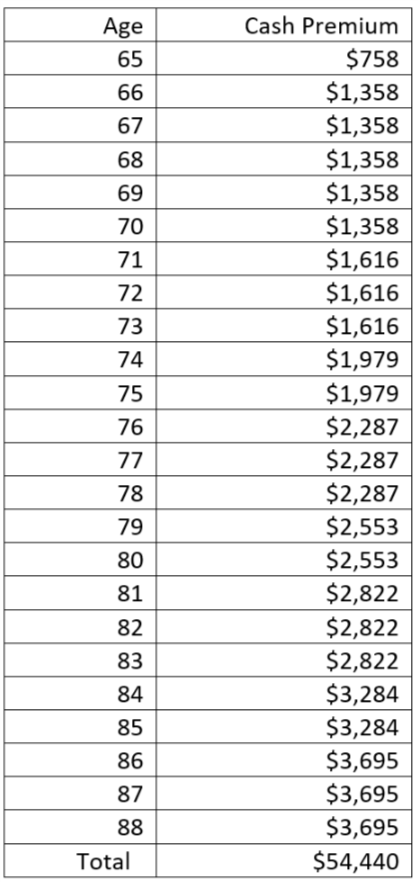 Once we have the premium table, we can plan how to fund the premiums. To make it easy for everyone to understand the situation, here I provide an estimation for the planning. At first, we shall know that the premiums will increase due to the medical inflation in Singapore. We can assume that the annual premium increasing rate is P%. Secondly, we can use saving or investment to fund the premiums. We assume that the annual return of our contribution to saving or investment is I%.
In the simplest situation, when I% = P%, as long as we have contributed a total of $54,440 by age 65, the premiums will be taken care of. We can contribute $5,444 for 10 years, or $2,722 for 20 years, or $1,815 for 30 years, etc.
And then we can understand a bit more complicated scenario. If I% > P%, our total contribution will be less than $54,440. If I% < P%, our total contribution will be more than $54,440.
Using this approach, we can have overall understanding about how to fund our health insurance premiums after retirement. If you want to do a more accurate and customised planning for yourself, feel free to contact me anytime.
---
P.S. I'm Tony, Your one stop trustworthy financial service provider. Find Out More …