Alternatives for People Declined in Hospitalisation Insurance Application
In recently years, hospitalisation insurance is the first insurance to apply for many people in Singapore. Those who have applied should know that the health declaration for hospitalisation insurance is more detailed than that for life and critical illness insurance, and the underwriting process is also stricter. During the underwriting for hospitalisation insurance, some minor pre-existing medical conditions may be excluded, while some major ones may lead to application being declined. Once there is an exclusion or even being declined, what are the alternatives for the person? Here are four alternatives according to my experience.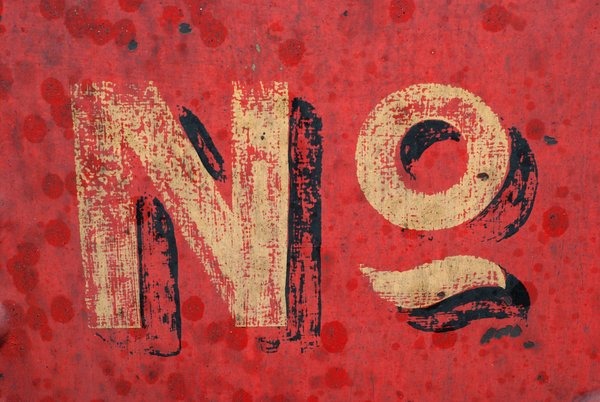 Option 1: Make the Best Use of MediShield Life
It is compulsory for Singapore Citizens and PRs to be insured under MediShield Life. MediShield Life do not exclude any medical conditions or decline an applicant. The worst scenario is to impose a loading on premium. If you are hospitalised due to a medical condition not covered by hospitalisation insurance but you are covered by MediShield Life, you should plan your expenses according to the coverage of MediShield Life, in order to control extra spending. Before hospital admission, the finance counsellor in the hospital will try to understand your background and explain different inpatient packages to you. At this point you can select a package based on the coverage of MediShield Life, like B2 ward or C ward. Also, there is a limit for each benefit covered by MediShield Life. So when you select your treatment option, you can refer to the MediShield Life Benefit Table and check if there is any cost exceeding the limits.
Option 2: Apply a Hospitalisation Insurance Plan Allowing Moratorium Underwriting
In Singapore, there are a few hospitalisation insurance plans allowing moratorium underwriting. Under the process of moratorium underwriting, a person does not need to declare health conditions at the time of insurance application. The insurance company will only underwrite the person's medical history when there is a claim, and at the same time decide whether the claim can be approved. Such insurance plans will set a monitoring period (usually 2 years to 5 years) from the issuance date of the insurance policy. Although a person may have some pre-existing medical conditions before the insurance application, as long as he or she does not have symptoms, not consult a doctor and not receive any treatment for these medical conditions during the monitoring period, any claims related to these medical conditions can be approved by the insurance company in the future. There are three points to take note when you apply a hospitalisation insurance plan with moratorium underwriting. First, you should carefully consider if your pre-existing medical condition can successfully pass the monitoring period. Some medical conditions require annual follow-up with the doctor, which makes them very difficult to pass the monitoring period. Second, you must read through the permanent exclusion list of the insurance plan. Any medical conditions in this list will be permanently excluded from the insurance coverage if they exist before the insurance application. The monitoring period will not be offered to these conditions. Third, a hospitalisation insurance plan with moratorium underwriting is more expensive than a normal hospitalisation insurance plan. You need to check if the premium is within your budget.
Option 3: Increase the Sum Assured of Critical Illness Insurance Accordingly
Usually a critical illness insurance plan is used to compensate a person's loss of income when he or she is under critical illness treatment and not being able to work. The underwriting process for critical illness insurance is generally more relaxed than hospitalisation insurance. Some medical conditions being excluded or even lead to application being declined under hospitalisation insurance may be fully covered with standard premium or a loading on standard premium under critical illness insurance. If you have pre-existing medical conditions dropping into this special category, you can consider adding the possible expenses caused by such medical conditions into the sum assured of the critical illness insurance, so you can somehow cover the shortfall of the hospitalisation bill protection. Besides normal critical insurance plans, there are also specialized critical illness insurance plans in Singapore focusing on certain demographic groups. For example, some plans only cover cancer, so they are more relaxed on other medical conditions during underwriting. There are also plans providing cancer relapse coverage specially for cancer survivors. If you are in these demographic groups, you may find out more about relevant plans.
Option 4: Utilize Company's Group Hospitalisation Insurance
In most cases, a company's group hospitalisation insurance covers an employee's pre-existing medical conditions when the employee has joined the group insurance for one year. If your personal hospitalisation insurance covers you with exclusion or does not offer your any coverage, you will need to have a better understanding of the coverage of your company's group hospitalisation insurance than other people. If your company's HR allows, you may consider topping up to enhance the coverage. Meanwhile, you should also take note on the following limitations of group hospitalisation insurance. First, usually pre-existing cancer and renal failure are permanently excluded. Certain group insurance plans may exclude more medical conditions. Second, the benefits of group insurance are mainly controlled by the company. As an employee you have little power to adjust the benefits. Third, the one-year waiting period for pre-existing medical conditions restarts when you change job. Fourth, there is no coverage when you retire.
Generally speaking, hospitalisation insurance is the most fundamental insurance plan for a person. If your hospitalisation insurance covers you with exclusion or does not offer your any coverage, you should use a combination of different alternatives mentioned above to control the hospitalisation bill risk. During this process, other aspects of personal financial planning will be involved. So it will be important to obtain advice from a professional financial planner. On the other hand, the complexity of this matter also urges everyone to apply hospitalisation insurance when one is still completely healthy.